The amazing story about our beloved "pet bull" Ferdinando
Ferdinando was found in 2020 near a farm on the island like this: prisoned by a big, heavy iron chain which had grown deep into his skin at his neck. He was hardly able to move, just standing there alone and forgotten by his owner, who hadn't even provided him any food or water. It was only a question of time until he would have starved to death, and the iron chain would no longer let him breathe properly.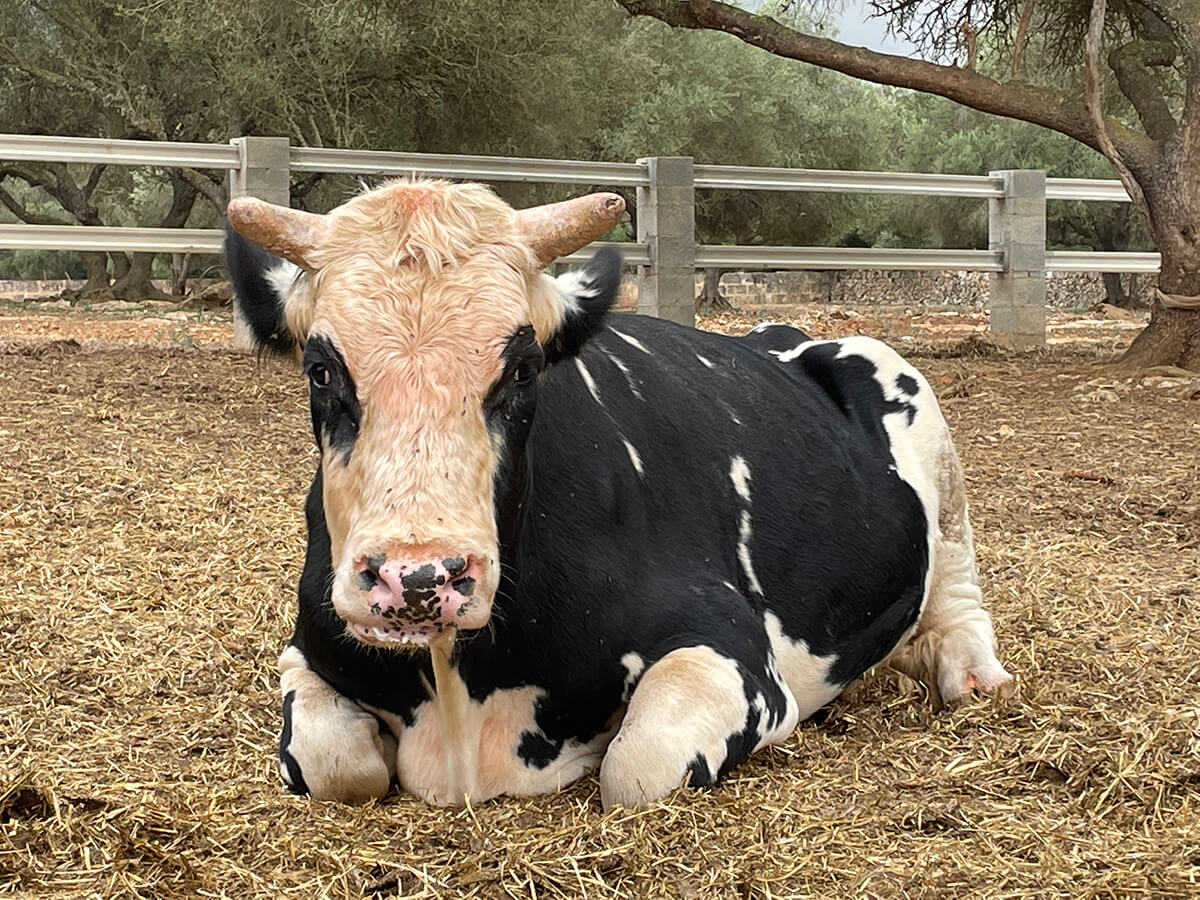 The local association Animal Police intervened. They managed to buy him from his owner. But what now? A bull can't just be placed in a garden. There are not many places which can offer farm animals in need a species-species-appropriate surrounding to recover from an unlucky past like this one.
Jens, the owner of Fresopolis, made a brave decision which the whole team of us is so happy about: he said YES! to Ferdinando. YES! to give him a home, YES! to feed him and YES! to give back this huge, peaceful fellow the dignity he deserves.
It was on August, 15th 2020, when Ferdinando finally moved to his new loving home at Fresopolis. But still, the battle for him had not been won. This time, it was of a bureaucratic nature: An animal like Ferdinando needs to have a proven origin, and the authorities asked for a "passport" nobody could provide. The authorities told us to euthanize him. We all had already fallen in love with him, and the idea of losing him again, was more than terrible for us! Luckily, we found THE solution: Ferdinando would be registered as a mascot of Fresopolis! He passed the required health checks, got all the necessary vaccinations, was castrated and got chipped with a chip which usually dogs are chipped with! Now you might understand why we are proud to have the only "pet bull" ever at our farm!
How's Ferdinand doing today?
Ferdinando is doing well on our farm. He has reached his ideal weight of about 1200 kg. Ferdinando shows his gratitude through a peaceful and sensible character. When he is in an especially good mood, he shows his passion for football by spoiling a giant ball in record time. He also loves to show off with his 30 cm long tongue. In short: Ferdinando makes us see that even the most gigantic and somewhat clumsy animal has a tender soul and is capable of winning our hearts.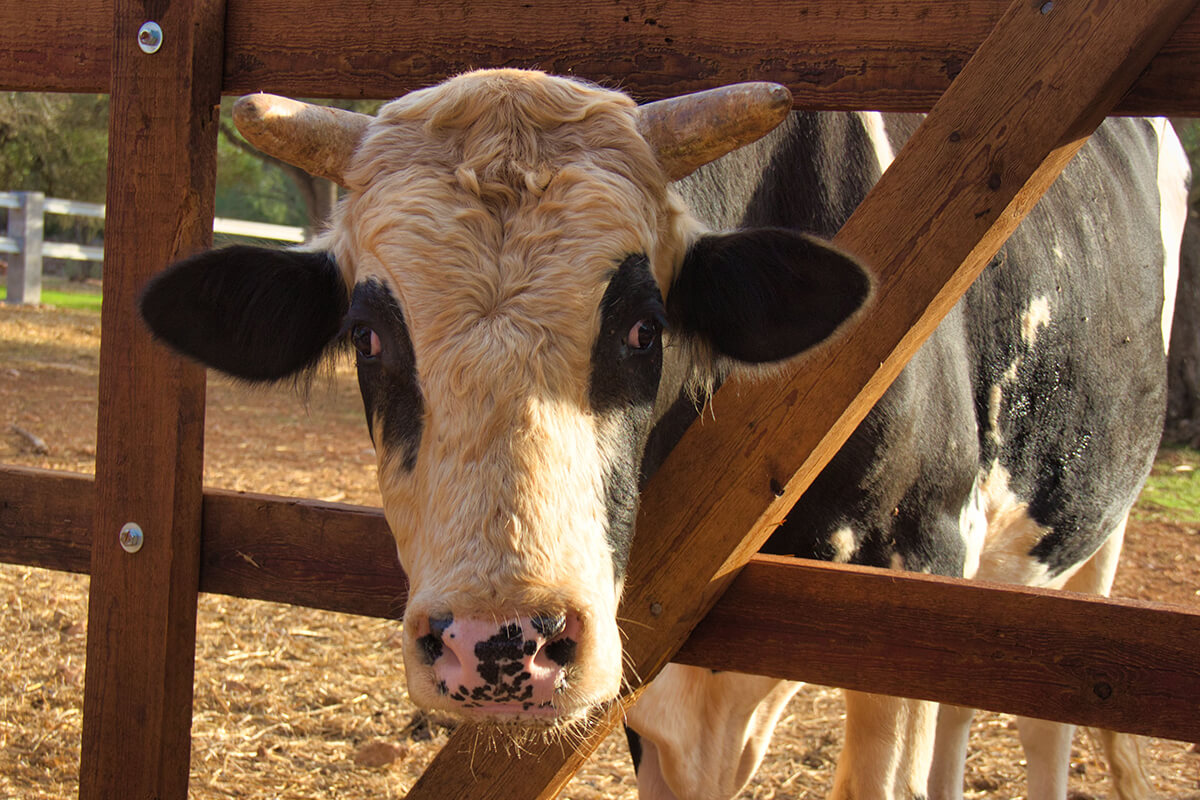 Ferdinando was certainly not intended for a bullfight in Mallorca. Otherwise, he would certainly have been nurtured, cared for and, above all, fattened up, as is traditionally intended for fighting bulls.Nevertheless, his previous owner had obviously granted him a dignified existence.
Are bull fights currently allowed in Mallorca?
Bullfighting was banned in Mallorca between 2017 and 2019. In 2017, the left-wing Balearic government passed an animal protection law that aimed to put an end to this tradition, which is still very popular in southern Spain. The regulation stipulated that the bull must not be injured or killed during the bullfight. In the eyes of fans of this traditionally bloody spectacle takes away part of its essence. However, the Constitutional Court lifted this regulation in 2019. Thus, bullfights are still allowed in Mallorca today (as of July 2022) and take place several times a year on the island.