Even those who already speak fluent Spanish usually have to look up the Spanish word for rhubarb in the dictionary before they can ask where to get it in Mallorca. And if you ask a Spanish speaker about "ruibarbo", he or she rarely knows what it is. A Central European or North American, on the other hand, quickly falls into fond childhood memories at the word rhubarb. Around lunchtime, the kitchen begins to smell deliciously, and you can be sure: Grandma will spoil us children again today! Also known in some places as "rhubarb compote", the ever-popular dessert is often served with warm vanilla sauce, and that's not only for the visual effect!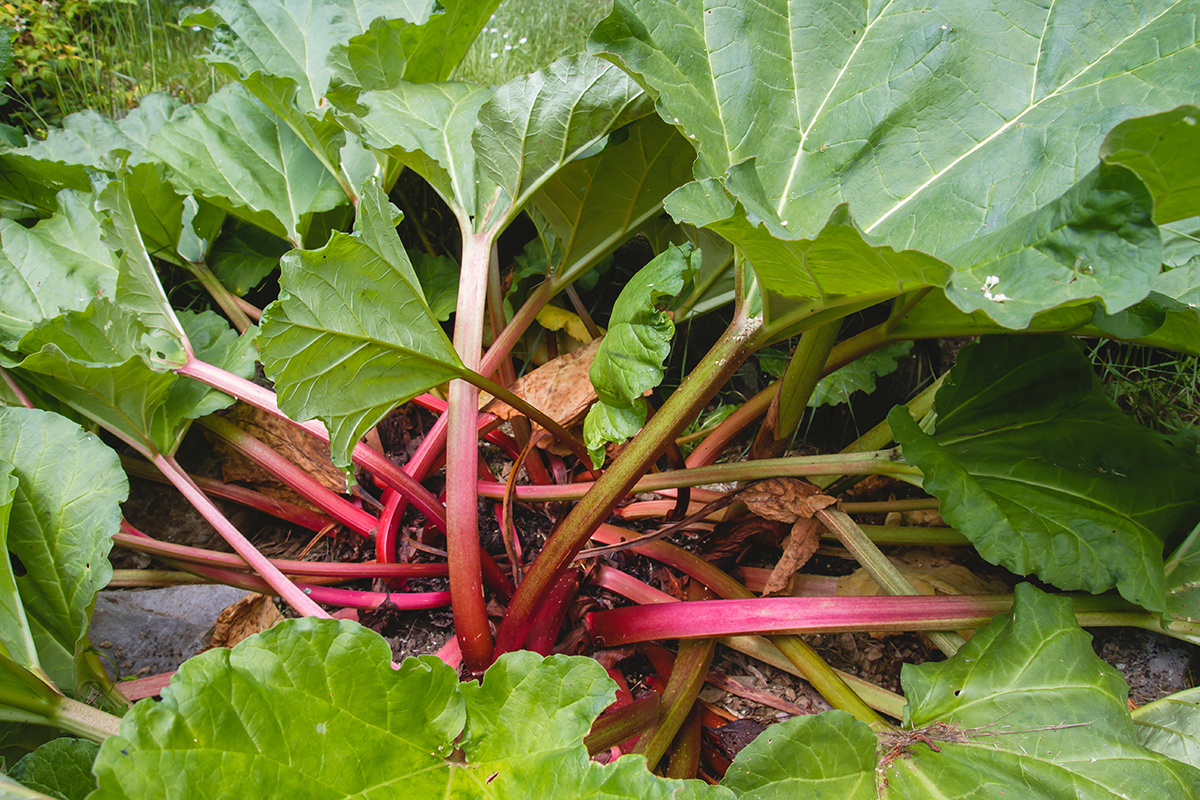 Where can I get fresh rhubarb on Mallorca? And where do I get the best strawberries?
That's what many foreign inhabitants wonder about sooner or later in Mallorca. Try to find out via Google – you'll hardly find anything, as rhubarb is practically not grown anywhere in Mallorca. The searcher is then referred to restaurant and recipe sites. But where on earth can I get fresh rhubarb on this island? And where can I buy the most delicious strawberries for this wonderful dessert? Try our school and family farm FRESOPOLIS near Palma!
You can harvest the rhubarb from our organic cultivation in summer. It'll remain on our fields until you ask for it in the farm shop. Only then do we cut the desired quantity for you. Be sure: It couldn't be any fresher! You can also pick the strawberries you need for Grandma's recipe directly from our fields during the strawberry season. A little hint: don't forget to snack!
And as we at FRESOPOLIS love rhubarb compote so much, we always make a little of it ourselves. Our secret recipe for this delicious dessert is very easy to prepare and extremely tasty!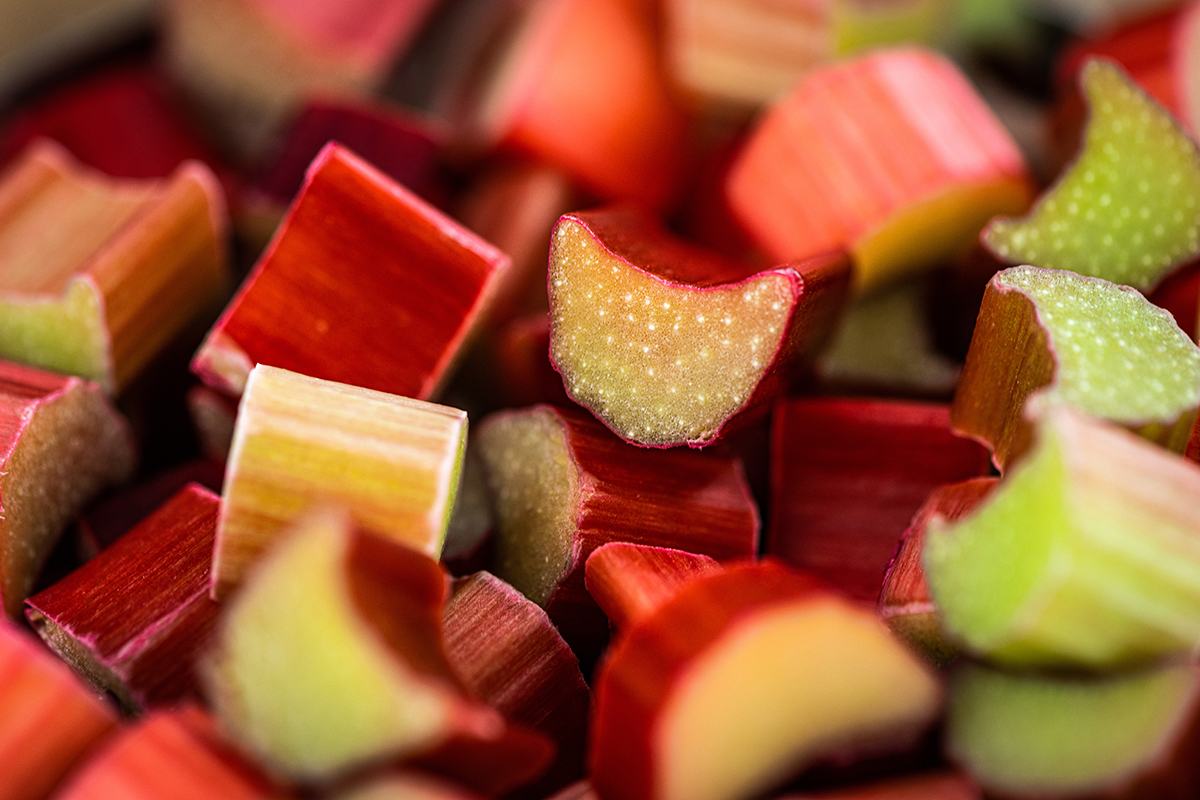 Our special FRESOPOLIS recipe for strawberry-rhubarb compote
For 2 servings you need:
1,000 g strawberries
1.200 g rhubarb
2 pack vanilla sugar
2 lemons (organic!)
300 g sugar
100 ml water
2 vanilla pods (or 1 teaspoon bourbon vanilla powder)
30 g cornflour
How to make it:
Wash the strawberries, drain and cut into cubes.
Clean the rhubarb and cut into large cubes (approx. 1 x 1 cm).
Mix the rhubarb with the vanilla sugar in a bowl.
Wash and dry the lemons. Peel off the zest and add to the rhubarb.
Bring the sugar and water to the boil in a saucepan and let it caramelise slightly. Before the sugar turns brown, add the rhubarb and stir well.
Cut the vanilla pods in half lengthwise and scrape out the pith with a knife. Add the pulp to the rhubarb. If you don't have vanilla pods available, you can replace it here with 1 tsp vanilla powder. Cook over a low heat, stirring occasionally, for no more than 10 minutes.
Squeeze the lemon. Stir the starch into the lemon juice and fold into the rhubarb.
Remove the pan from the heat and leave to cool.
Add the strawberries and leave in the fridge for at least half an hour.
We wish you bon appétit!