Do you love pickles? Lucky you! Pickled cucumbers, besides being delicious, are extremely healthy thanks to the microorganisms contained in them. These so-called probiotics ensure a better balance of bacteria in our intestinal flora, promoting your digestion in a smooth and discrete way. In consequence, your physical and psychical well-being is in shape. Remember: if digestion goes well, you feel better all over!
Sour cucumbers, moreover, provide us with many antioxidants. It's these "little helpers" that, if consumed on a diet rich in vegetables and fruit, help us to reduce the risk of illness and, incidentally, slow down the skin aging process.
And there's more good news: pickles also have a positive effect on our blood sugar levels. Vinegar slows its rise down in blood while insulin levels remain constant. The result: less cravings!
Here we go with our recipe for 3 jars of pickled cucumbers
You need:
1 kg pickled cucumbers (preferably from organic farming)
1 l water
500 ml white wine vinegar
2 large onions
4 bay leaves (for the "Mediterranean" touch)
2 tbsp salt
1 bunch of dill
4 cloves garlic (not a must!)
3 chillies (1 chili per jar)
Tip: We recommend using screw-top jars in which the cucumbers can fit vertically (e.g. 1000 ml).
Now this is all you'll have to do:
Rinse the jars and the lid with boiling water to sterilize them.
Wash and thoroughly scrub the cucumbers, remove the bitter stem and the blossom end and cut into slices or long wedges.
Bring the water to the boil together with the vinegar and salt.
While you are making the stock: cut the onions into rings or small pieces and divide them evenly between the preserving jars along with the sliced cucumbers, dill, chili peppers and garlic.
Fill the jars to the brim with the cooked vinegar water, close them tightly and shake them well. After this, leave the jars in a fresh and dark place for at least 3 or 4 weeks. Bon appétit!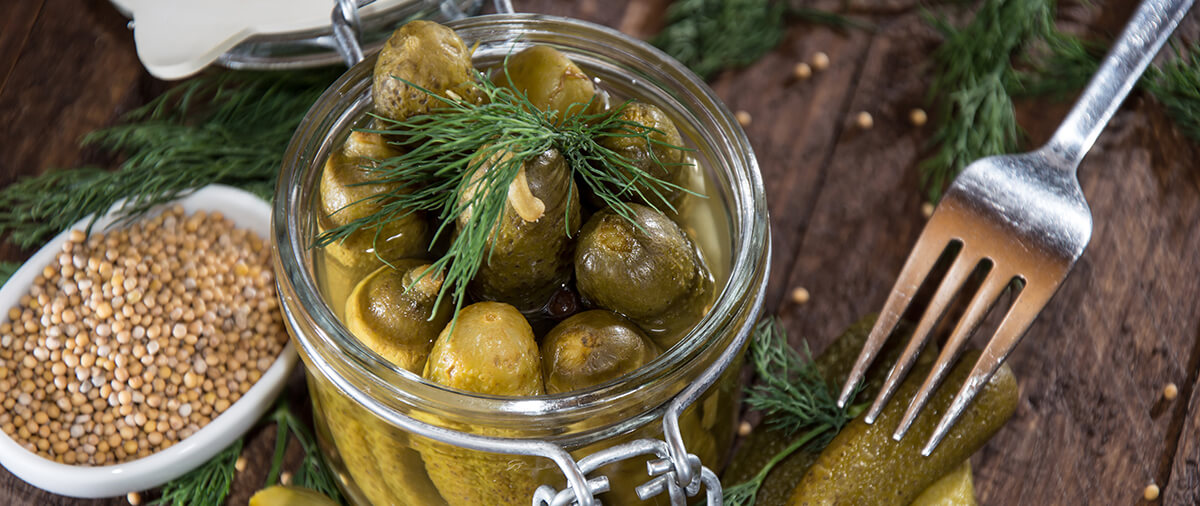 By the way: Fresh cucumbers from organic farming are also available at our farm in Mallorca!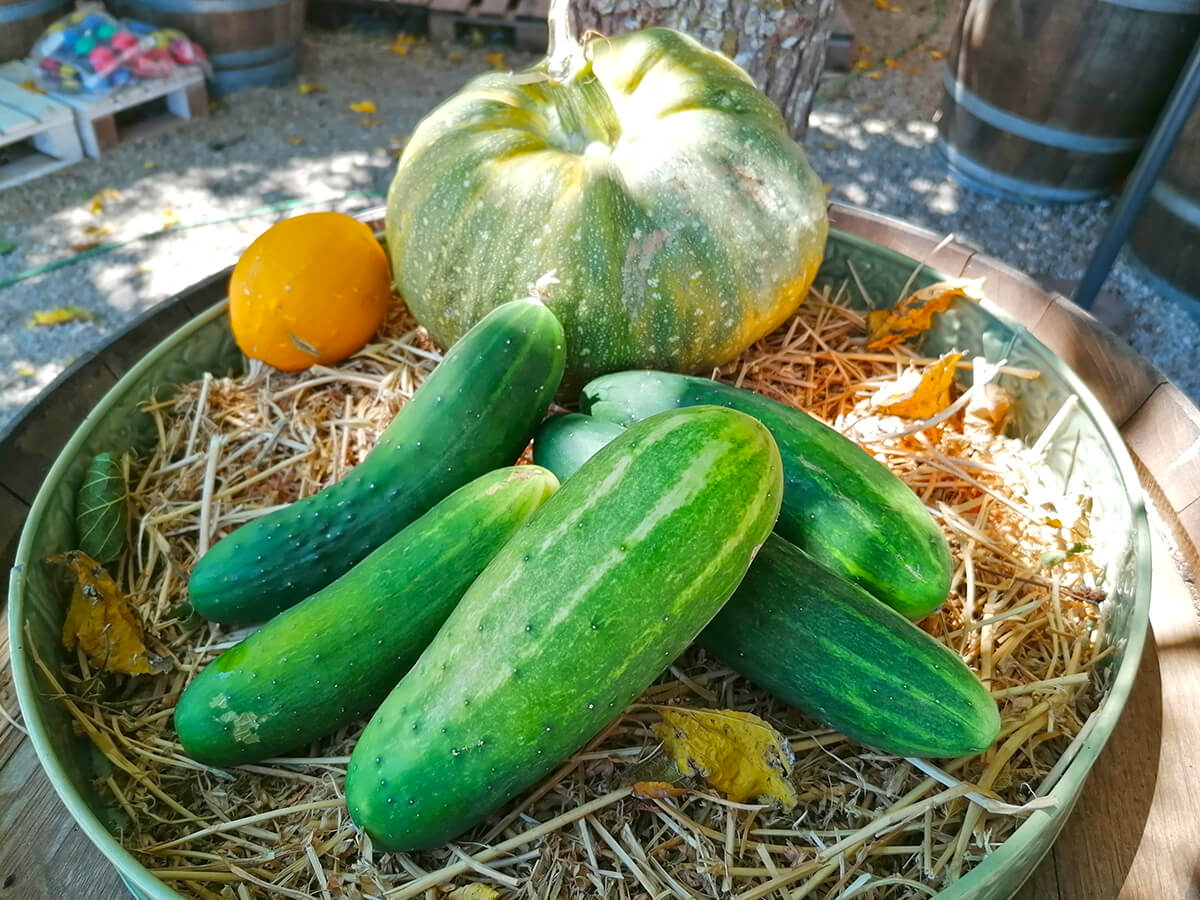 If you have the opportunity to grow your own cucumbers, you are of course at an even greater advantage, because then you know exactly what's in them. By the way, our cucumbers are organically grown – so you can't go wrong there either. Just take a look at our farm shop!